The Ashanti Regional PRO for BISSA BIYAAN, one of ethnic groups in Ghana known as Bisanga, Basiru Issah has urged the Ghanaian youth especially the youth of Bisanga to stay away from violence.
Bissa Biyaan together with Bissa Tinogor celebrated of 5 years WOCOKOMA at Nyinawusu a superb town of Atwima Mponua with a theme, "Development Bissa through Culture"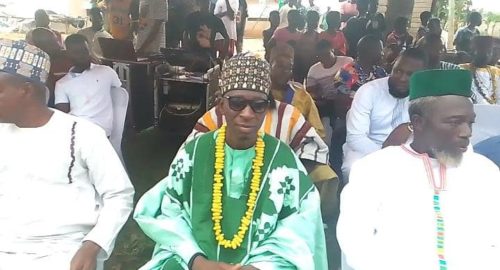 Addressing the people Mr. Basiru Issah said, the Ghanaian youth desist from violence whether election year or not. He cautioned the youth especially in Zongos communities to desist from engaging in acts of that could lead to violence.
Malam Mumuni Mohammed, the Chairman of Bissa Biyaan in the Atwima Mponua who double as NDC Zongo Caucus Coordinator, said they will use the program fund to help people especially students also promote their culture.
By : Aduanaba Kofi Ampong Ezra TV/FM