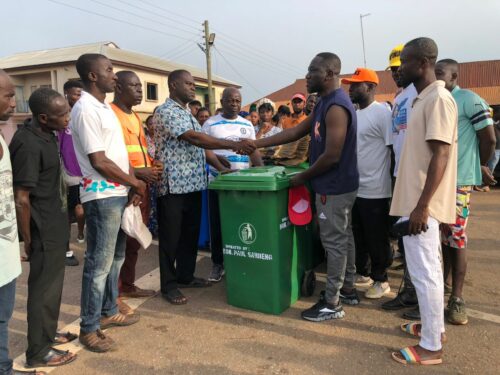 Mr Paul Sarbeng Deputy CEO of MASLOC on Friday 7th April ,2023 led residents of Mpasatia in the Atwima Mponua district in a six-hour cleanup exercise to clear the community of filth.
It was aimed at curbing the cholera outbreak and other communicable diseases that had plagued the country in recent times.
chief and residents joined to embark on the exercise.
They cleaned the gutters, cleared weeds and over-grown grasses, pruned trees along the roads .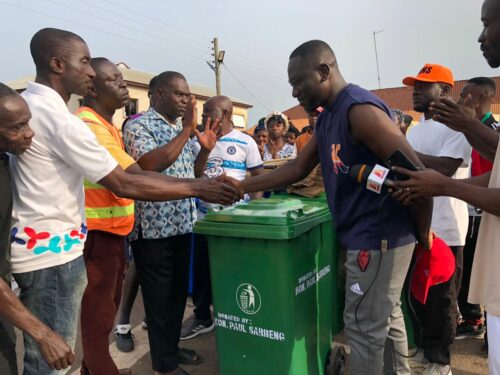 "I want to use this opportunity to appeal to all residents and corporate institutions to keep their surroundings clean at all times to prevent diseases,
Ensuring a clean city would require our collective inputs, The littering, indiscriminate dumping of refuse into drains and open spaces must stop," he said.
he intimated that cleaning the community was not a one-man responsibility but a task for all and sundry.
Mr Paul Sarbeng also donated waste bins to assist in effectively managing sanitation in the Mpasatia township.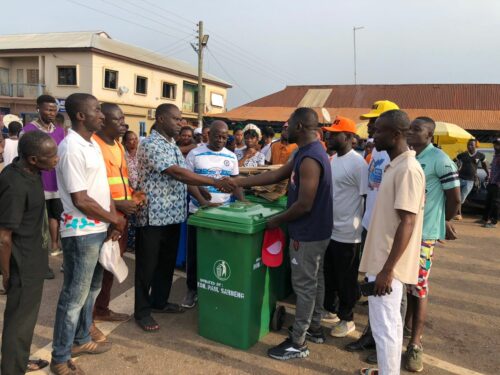 "This is my little contribution towards the environmental cleanliness to prevent outbreak of diseases,"
He stressed the need for the residents to always ensure that the environment is tidy to avert the outbreak of cholera and other diseases.
he asked that the waste bins be placed at vantage points, especially business areas so that strangers and marketers could dispose of their waste.
He, however, cautioned residents to avoid dumping household refuse into them.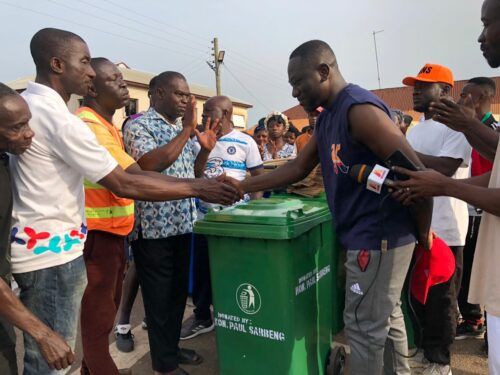 "I will like to emphasize that the bins are meant purposely for passer-by to prevent littering on the streets but not for household refuse," she stated.
Hon. Kwadwo Asante, Mpasatia Assembly member and Nana Akwasi Ampofo who received the bins on behalf thanked the donor for demonstrating her civic responsibility through the offering of the waste bins.
by Bismark Mensah (ABN Kumasi)