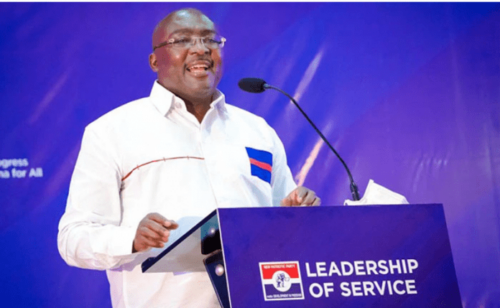 Pollster and Managing Editor of the Dispatch newspaper Ben Ephson has predicted an overwhelming victory for the New Patriotic Party (NPP) in the forthcoming 2024 general elections.
He is positive that Dr. Mahamudu Bawumia over the period has won for himself the support from both Christian and the Muslim communities and would effortlessly break the 8 if he leads NPP.
The NPP and the National Democratic Congress (NPP) are yet to elect their torchbearers for the 2024 presidential elections.
Meanwhile, Dr. Mahamudu Bawumia in the forthcoming NPP flagbearership race is gradually gaining momentum as about 80 NPP Members of Parliament (MPs) have declared their support for his candidature.
Ben Ephson, speaking in an interview with Onua TV, has insisted that Dr. Mahamudu Bawumia stands tall among his competitors in NPP and his candidature will enable the party to secure an immense victory with ease.
He has buttressed his claims that Dr. Mahamudu Bawumia has used his office well to mingle with Christians even though he is a Muslim and that alone could do the magic.
"If Bawumia is made the flagbearer of NPP, he comes with two main advantages; that is many Christians feel comfortable with him even though he is a Muslim and Muslims who used to vote for the NDC would switch and vote for NPP."
"The Muslims have now noticed that the NDC has taken them for granted for far too long because they don't take Muslims for even running mate," he asserted.
The pollster reiterated that Muslims were voting for NDC because of the late former president Jerry John Rawlings but he is no more, making it difficult for the party to increase their vote in the north.