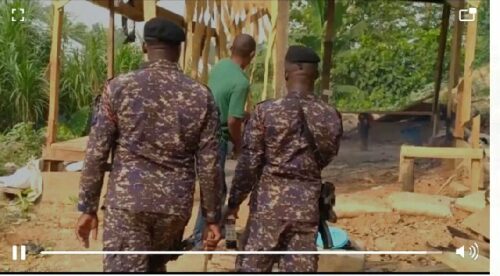 In the Bibiani municipality of the Western North Region, the Bibiani Police, under the direction of Superintendent Seth Sewornu, have destroyed a number of "wee ghettos."
The police operation was a component of the efforts to apprehend local criminals.
The activities of those responsible for the rising criminality in the neighborhood have attracted the attention of the police as well.
The police have burnt several 'wee ghettos' in Old Town, Attakrom and Nantwikumye all in the Bibiani community of the Bibiani Anhweaso-Bekwai municipality in the Western North Region.
However, no person was arrested during the operation.
The police in an interview disclosed they will continue their activities until all 'wee ghettos' are collapsed in the municipality.
Meanwhile, residents have appealed to the police to continue the destruction of the 'wee ghettos' to make Bibiani a better living place.