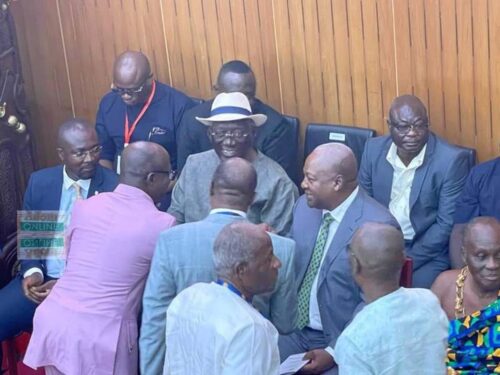 Former Presidents John Agyekum Kufuor and John Mahama were in Parliament on Wednesday as President Nana Akufo-Addo presents the 2023 State of the Nations Address (SONA).
SONA 2023
Mr Mahama, clad in a grey suit, was spotted sitting close to Mr Kufuor who wore a Kaftan and sun hat.
SONA 2023
Mr Mahama in the past years boycotted President Akufo-Addo's SONA, an act which was heavily condemned by Majority Leader, Osei Kyei-Mensah-Bonsu.
He argued the former President has never attended seven events which had Akufo-Addo as the keynote Speaker which to him [Majority] was not a sign of good faith.