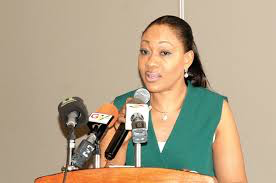 The Electoral Commission of Ghana (EC) has announced that the District Assembly Elections will come off on December 19, 2023.
According to the Commission, the elections will go on in all districts across the country except in Nkoranza in the Bono East Region.
Addressing a press conference in Accra, the Chairperson of the Electoral Commission, Jean Mensa said the register will be opened for new registrations as well.
She said from Tuesday, September 12 to Monday , October 2; the Commission will open the register for new registrations.
The Electoral Commission is hoping to register 1,350,000 new voters by the close of the Registration exercise this year.
Mrs Jean Mensa indicated that at the time of the last registration exercise in 2020, the National Identification Authority (NIA) had registered over 10 million persons.
At least 1.5 million eligible Ghanaians who have turned 18 years between 2021 and 2023 are expected to be captured onto the register.
The EC has been challenged with its proposed new Constitutional Instrument (CI) to do away with the guarantor system but it has been asked by Parliament to maintain it.
The guarantor system, according to the EC, did not produce a credible voter register because it allowed for non-Ghanaians to be rolled onto it.