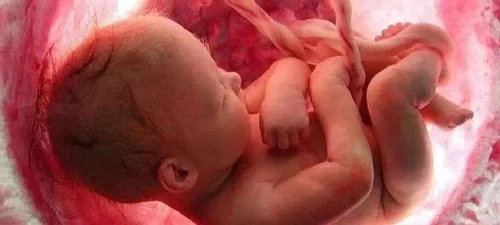 The Obuasi East District Health Director, Delphine Gborgblovor, has stated that stillbirth still remains an issue the Directorate is battling with.
Speaking at the 2022 Annual Performance review meeting held at Wawase in the Obuasi East District, Madam Gborgblovor said although there was a slight improvement in figures relating to still birth in 2022, she insisted that her outfit has identified steps to reduce incidence of stillbirth in the district.
A baby who dies after 28 weeks of pregnancy, but before or during birth, is classified as a stillbirth.
There are nearly 2 million stillbirths every year – one every 16 seconds. Over 40% of all stillbirths occur during labour – a loss that could be avoided with improved quality and respectful care during childbirth including routine monitoring and timely access to emergency obstetric care when required.
The District Health Director said "to address this issue, we have intensified home visits, with community health workers receiving training to educate households on the causes and prevention of stillbirth".
She added that the Member of Parliament for the area, Dr. Patrick Boakye Yiadom, has also distributed home visit bags and educational materials to nurses, enabling them to visit houses to provide care and education to pregnant and unwell individuals, as well as to alert them to high-risk behaviors that can cause stillbirth.
Madam Gborgblovor also advised pregnant women to avoid unprescribed drugs, particularly herbal medicines, which some individuals believe to be beneficial, without proper research. She urged the media to help educate pregnant women to avoid unprescribed medicines.
On HIV prevalent rate in the District, the Health Director revealed that there has been a surge in HIV/AIDS infection rate across the country due to poor awareness creation on the causes and prevention of the disease.
She encouraged the people of Obuasi East to get tested to know their status, and for those who test positive should continue to take their medications.
Miss Gborgblovor again emphasized the importance of protecting oneself, as the HIV/VIRUS is still prevalent.
She further assured that the District Health Directorate will continue to support health facilities with logistics, training, staffing, and other relevant support to improve healthcare delivery.
The District Health Directorate listed the following as key achievements for the year 2022;
AWARDS
As part of the annual performance review program, the Health Directorate presented awards to selected institutions and personnel, to recognize and encourage them for their outstanding performance in providing healthcare services. The following institutions and individuals received awards: