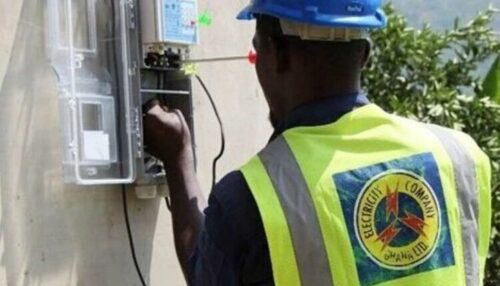 The Electricity Company of Ghana (ECG) says it is considering jail terms for customers who engage in illegal connection, meter bypassing, power theft and other forms of illegalities.
According to a Director at the Company, Dr George Yaw Marfo, this has become necessary following a trend they identified in the Tema Region during the one-month revenue mobilisation exercise, which ended in April 2023.
"When we embarked on the exercise, some of the major challenges we came across were meter bypass and illegal connections, power theft.
"If you have gotten involved in that, please report to the engineers at any ECG district office to rectify it," he said.
He continued, "The next step after the revenue mobilisation exercise is to come after those people, so please resist illegal connections. It's your duty to pay your bills."
During the revenue mobilisation exercise, Dr Marfo, one of the leads for Tema Region, hinted that ECG is expected to lobby parliament to enact laws to punish culprits.
"If we can lobby parliament to enact severe laws, it will help prevent that. I think a few months' imprisonment will help. We all need to contribute to the good of Mother Ghana," he advised on Joy News.
ECG embarked on a one-month-long revenue mobilisation exercise to recover GH¢5.7 billion from individuals and firms that have failed to pay for power.
The exercise saw the disconnection of customers who failed to pay their bills, including some government institutions.
During the month-long nationwide exercise, Tema Region alone had a target of about ¢600 million of debt to recover.