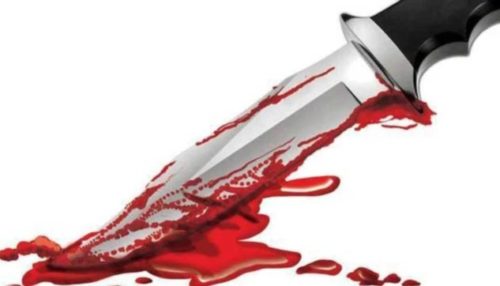 A 37-year-old man, identified as Kobby, has stabbed his girlfriend multiple times at Budumburam Camp in the Central Region.
According to the victim's sister, Kobby accused her sister, who is popularly known as Ama Ghana, of cheating on him.
"My sister's boyfriend called complaining and accused her of cheating. He even called my other sister at Odorkor to complain. I get angry because he calls too often. We promised to come and deal with the issues, but we realized he loved the girl. Just after two weeks, we heard that he had stabbed our sister," Abrefi, the victim's sister, said.
She said the suspect attacked Ama Ghana while she was sleeping on Thursday, September 21, 2023.
Meanwhile, the victim survived the attack and is currently receiving treatment at the Cape Coast Teaching Hospital.
This comes a week after a fetish priest reportedly hacked his ex-girlfriend with a machete at Asamankese in the Eastern Region for leaving him for another man.
The man, identified as Togbe Gadefia, attacked the victim, 25-year-old Rakia Huseini, on Monday, September 11, 2023, after he heard she was getting married to a new man in a few days.
Rakia allegedly resisted the suspect's attempt to slice off her head.
She blocked the attack and ended up with her forearm chopped off.
She, however, survived the attack.