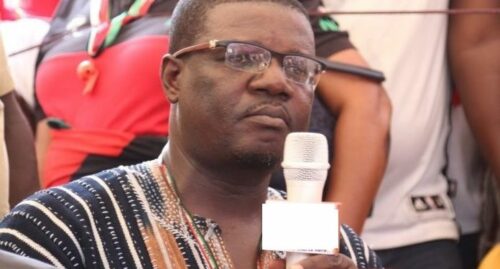 The Member of Parliament for South Dayi, Rockson-Nelson Dafeamekpor has petitioned the Commission on Human Rights and Administrative Justice (CHRAJ) to probe the damning report on galamsey in Ghana authored by Professor Kwabena Frimpong-Boateng.
The former Minister of Science, Environment, Technology and Innovation who doubled as the Chairman of the Inter-Ministerial Committee on Illegal Mining in a 37-page document accused key political actors in government of engaging in galamsey or interfering in his work.
Even though the office of the President and some of these accused actors have rejected the report and denied their involvement, the MP believes there must be a thorough probe into the allegations.
Lawyer for the MP, Nii Kpakpo Samoa Addo Esq, speaking to the media after presenting the petition on behalf of his client said he has been given all assurances by the commission to investigate the report.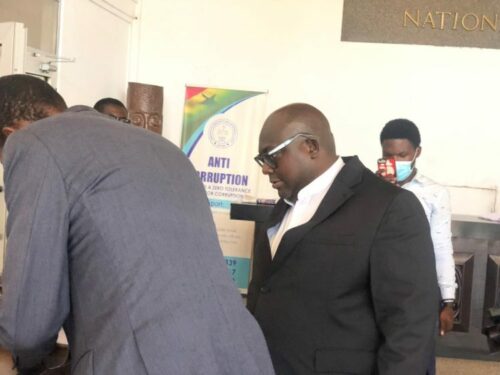 Nii Kpakpo Samoa Addo Esq
He said he expects CHRAJ to do an excellent job.
"We will be importing water very soon, just as you have shown interest in the filing of the petition, please follow up the process and ask questions. Come here every day and ask where we are with the petition, so that it will not look like we are the only ones interested. We will be issuing our letters to check up on it every week to find out what is happening.
He added "I have been given utmost assurance that this matter is being taken seriously, so l leave the rest to the commission. I want to give them the benefit of the doubt that they will do an excellent job. They have done so in the past. In the darkest moments, CHRAJ has stood up to the matters of corruption and public interests. It is an existential matter, your right to have water is a right to life issue. I pray that all of us will make sure that this matter is thoroughly investigated".
Other stakeholders are also calling for an independent probe into the allegations.