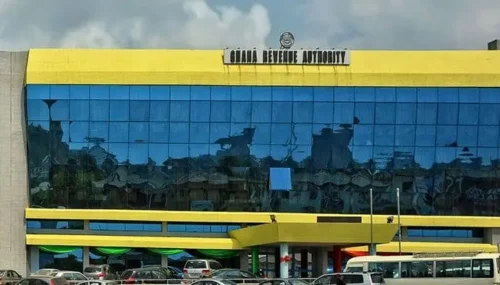 Tax analyst, Dr. Alex Ampaabeng has asked the government of Ghana to allow the Ghana Revenue Authority (GRA) to discharge its mandate devoid of any political interference in order to ensure compliance and apply appropriate sanctions to defaulters without fear or favor.
According to him, tax evasion is one of Ghana's biggest problems as some businesses deliberately operate multiple bank accounts in order to evade taxes therefore authorities should sit down to do a proper restructuring of the whole tax system in Ghana.
"We all know that you go to some shops to buy and they ask you if you want a VAT receipt or not. The system is porous and until GRA is allowed to bring in the electronic invoicing government will keep losing revenue" he said
Dr. Ampaabeng told Noble Crosby Annan on 3FM Sunrise Morning Show that the GRA has been compelled to station some of its officers in selected malls and shops to monitor and collect the taxes since most of them are perceived to be evading taxes.
Though in some cases, GRA is able to exceed its target revenue, the tax evasion rate in Ghana is very huge, and political interference is also making it fester. He added that if GRA was allowed to do its work without any political manipulation, Ghana wouldn't have gone to the IMF for any Debt Exchange Program.
"As long as politicians keep interfering, there is a huge chunk of money we are losing through tax evasion. Some businesses are operating multiple bank accounts, the one they show to GRA for tax purposes and the others. It shows clearly the loopholes in the system and until GRA is allowed to police whoever they are supposed to."
The country has a huge tax revenue potential and it is time authorities sat down to do a proper system audit on the various tax handles to look at which areas of economic activities are generating revenue.
"As of today, Ghana has about sixteen indirect taxes, probably the most in the world. The average Ghanaian who is caught in the tax net is overburdened with taxes" Dr. Ampaabeng lamented.
Because the government is not taking steps to widen the tax net, it has resulted in the few being laden with a heavy tax. The number of taxes and the amount of taxes would be reduced if the tax net is widened to get more people to pay.
3news.com