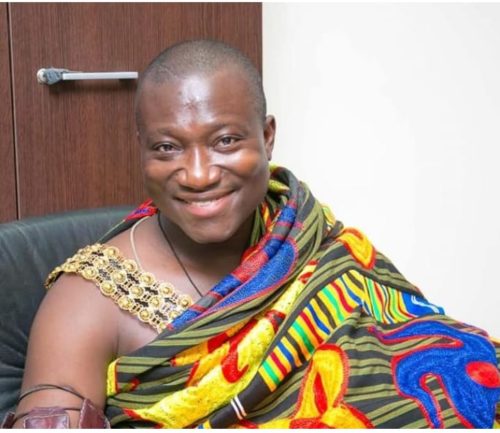 On Wednesday, June 7, 2023, the Sekondi High Court presided over by Her Lordship Dr. Bridget Antonio issued a bench warrant for the arrest of Nana Beyeeman Tano Kwaw Benbuin III, who claims to be the Omanhene of the Aowin Traditional Area, following observations of an alleged fraud scandal against him (self-described Omanhene).
This issuance of the bench warrant follows his failure to appear before Court over a lawsuit labeled against him by the Aowin Traditional Council at the Sekondi High Court in the Western Region to answer questions on the alleged fraud case.
The self-declared chief, Nana Beyeeman Tano Kwaw Benbuin III upon hinting over the court suit has since been hiding himself from reaching.
The Aowin Traditional Council dragged the self-acclaimed Omanhene to court over the unlawful disbursement of funds paid into the ADB account that he (the self-declared chief) secretly opened and operate in the name of the traditional council.
All monies coming to the Aowin Traditional Council were paid into this new ADB Bank account and disbursed until April 2021 when Auditors queried the use of the account as it had no authorization.