The planned protest by the minority in parliament against Dr Ernest Addison, governor of the Bank of Ghana, has been put on hold.
This comes after the court postponed making a decision on a preliminary objection submitted by MPs' attorneys to Friday, September 8, after hearing a police request to injunct the demonstration due to security concerns.
The MPs objected to the Police's ability to take action on their own initiative, under the direction of Godwin Edudzi Tamakloe, Director of Legal Affairs for the NDC.
According to him, the Attorney General is the only person who has the authority to bring immediate action under Article 88(5) of the 1992 Constitution and the State Proceedings Act.
Minority Leader Dr Cassiel Ato Forson has reassured their followers that the demonstration will take place following the announcement of the court's decision.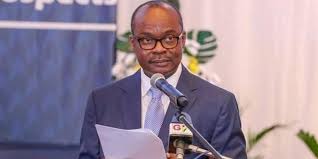 On Tuesday, September 5, a demonstration was planned outside the Bank of Ghana's offices in Accra. The Minority in Parliament demanded Dr Addison's resignation and accused the BoG of mismanaging the economy.
The police had urged the court to enjoin the demonstration on the grounds that it may cause a disturbance of the peace.
Whether the protest may proceed will likely depend on the court's decision about the preliminary objection.