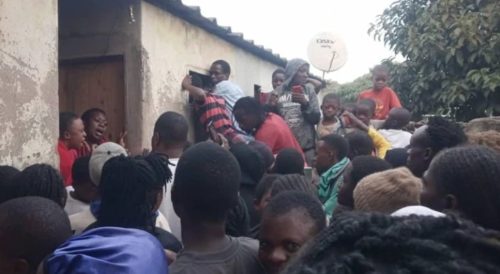 There was chaos in Mufakose earlier today when a young witch fell from the sky during a midnight flight.
A sudden sound outside last night deeply shook occupants at one Mufakose house in Harare. They got out to check what had happened and met the shock of their lives.
They saw a young woman lying prostrate and immobilised in their yard. She was unclothed, making people believe she was a witch.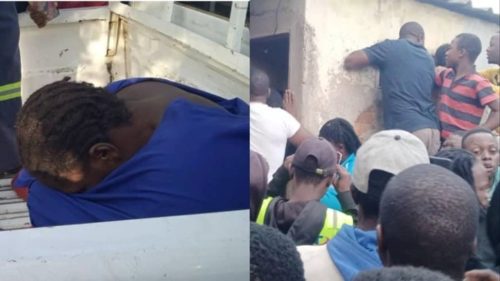 Kwayedza reported that the woman was flying to Masvingo with her fellow witching friends.
When the sun rose, Mufakose residents heard of the anomaly and rushed to the house where the young witch fell during her flight.
Witch In Mufakose
When Witches Go Wild: Chaos Ensues in Mufakose as Young Witch Falls from the Sky [Image: Facebook/Kwayedza] They took matters into their own hands and gave her a thorough thrashing despite her being n_ked.
After the mob discipline, the young lady was given clothes to cover her body.
In pictures making rounds on social media, a large crowd is seen gathering at the house where the woman fell. Initially, she was hidden inside the house, and people were clamouring at the windows and air vents to get a glimpse of the witch.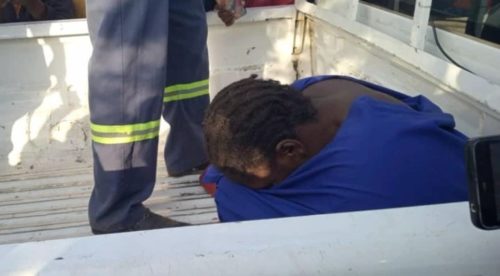 Later, the police were called, and she is seen sitting at the back of the pick-up truck, hiding her face as she is covered in a blue cloth.