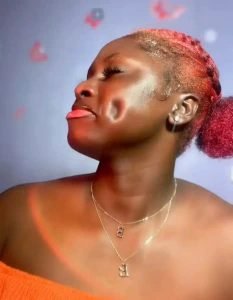 A young Nigerian lady's deep facial dimple has caused a stir on social media, taking the internet by storm.
The young lady, whose identity remains undisclosed, shared a couple of nice photos of herself showing off her unique facial dimple, which appeared extremely deep.
The pictures of this lady have since gone viral, with many netizens expressing their surprise and admiration for the lady's dimples.
Interestingly, some social media users went as far as speculating whether the dimple was real or fake.
In response to this, the lady confirmed that her dimple was authentic, stating that it was a natural feature that runs in her family. "It is not fake," she wrote in a caption accompanying one of her photos.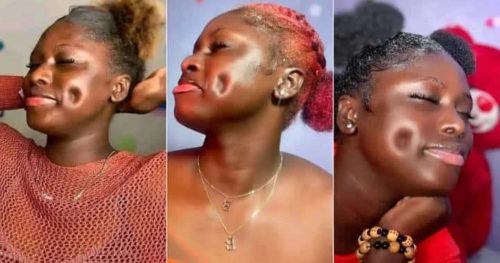 The photos generated a mixed reaction from netizens, with some expressing their love for the dimple's beauty and uniqueness. However, others opined that it was too deep and not really pleasing.