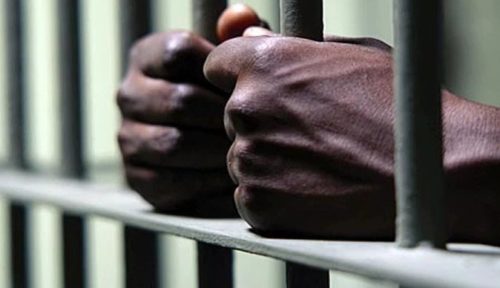 Two Nigerian businessmen, Kingsley Ndifo and Emmanuel Akong, have been remanded in police custody in Tema for allegedly trafficking 11 people from Nigeria to Ghana under the pretense of providing them with good jobs.
Ndifo has pleaded guilty to human trafficking, while Akong has pleaded not guilty to all three charges brought against him. The two are to make their next appearance in court on September 7, 2023.
According to Constable Belinda Koku, who represented the prosecution in court, the victims were recruited from various Nigerian states and brought to Ghana, where they were coerced into cyber-related crimes. The victims, who ranged in age from 20 to 34, suffered malnutrition, unhealthy conditions, and cutlass wounds on their bodies.
During the raid on the accused's home, the police retrieved 13 laptops and an iPad, which will be taken to the Police Cybercrime Unit for examination. Constable Koku emphasised the importance of expediting the trial, given that the accused were Nigerians without a fixed place of abode in Ghana. She also noted that those who refused to comply with the accused's orders to commit cybercrime were attacked with machetes and electric wires.
The victims, all of whom were rescued by the police, were taken to the Manhean Polyclinic for first aid and later referred to the Police Hospital in Accra. Five of the victims, namely Alex Akong, Roland Atep, Saviour Edom, Lawrence John, and Obaje Godsgift, suffered serious injuries. The accused allegedly conspired, recruited, and transferred the victims to Ghana without giving them the opportunity to communicate with their parents.