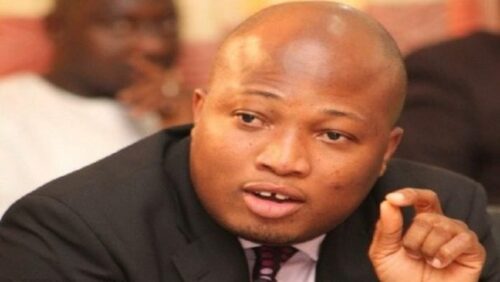 Member of Parliament for North Tongu, Samuel Okudzeto Ablakwa has described President Akufo-Addo's swipe at the diplomatic community during his address on the State of the Nation in Parliament on Wednesday as unfortunate and appalling.
The President in his speech touted the complete freedom of expression, freedom of association, freedom of assembly, freedom of religion and political affiliation that is being experienced in the country.
He noted that indeed, freedom of speech has now reached such heights that even members of the diplomatic corps feel able to join in our national discourse, and pronounce on matters that would be problematic for Ghanaian diplomats in their countries of origin.
But reacting to the President's comment in an interview with Starr News, Hon. Ablakwa who's also the Ranking Member on Parliament's Committee on Foreign Affairs, said the President should known better and not make such unfortunate comment.
"We all know that the President is referring to the recent comment by the German Ambassador. You can't accuse the Ambassador of meddling in our internal affairs when you went to him. As we say in Ghana, they were sitting their somewhere and you went to them for debt cancellation. You are asking them to beg the Chinese, beg the Paris Club for debt forgiveness and they are saying that you also have to show some good faith, meet us half way. Charity must begin at home, reduce the size of your government and then you come here and taking a swipe at them.
"That is appalling, that is unacceptable. It tells you that the President still refuses to learn. Apart from the German Ambassador, who hasn't said there's the need to cut down on size of government? Civil society organizations, the clergy, Christian Council, the Minority Caucus, who hasn't? So the President should stop the intimidation, intolerance and rather listen to good counsel. I would have been upset with the Germans if we hadn't asked them for assistance, we haven't gone to beg them and then they are meddling in our internal affairs. That is when you can call meddling, but it is not meddling when you have asked for assistance."