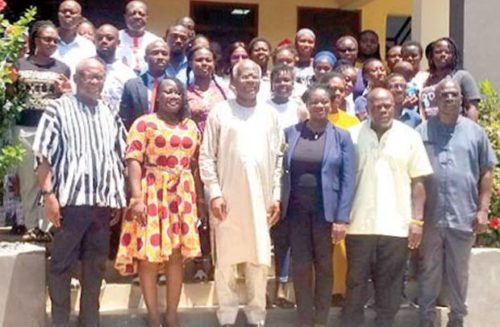 An estimated 5,000 unemployed youth are expected to benefit from the government's flagship initiative, the Youth Entrepreneurship and Employment programme, implemented by the Ghana Enterprises Agency (GEA).
The Programme is a vehicle through which the government intends to provide funding and technical support to the youth between the ages of 18 and 40 to enable them start and grow their own businesses.
The first phase of the programme designed in three stages; basic, intermediary, and advanced will last for three weeks to prepare beneficiaries on various hands-on entrepreneurial skills to improve their livelihood.
The minister of trade and industry, K.T Hammond, in his statement reiterated the government's commitment to equipping the youth with soft skills and grants aimed at reducing youth unemployment.
"The 5,000 beneficiaries of this programme who will progress from the basic level to the intermediary and advanced level would be eligible for business start-up grants to purchase machinery and equipment to improve productivity," he said.
He also revealed that after the completion of the program's first phase, a total of 1,000,000 jobs are expected to be created.
This is to complement the government efforts in reducing youth unemployment and enhancing technical and vocational training in the country.
He made these statements when he visited the Applied Technology Institute, National Vocational Training Institute (NVTI), and Methodist Church Ghana, Adenta to inspect the training programme with GEA members.
The Chief Executive Officer of GEA, Mrs. Kosi Antwiwaa Yankey-Ayeh, indicated that participants are under the mentorship of well-trained tutors who are dedicated to transforming them to be resourceful in entrepreneurship.
"This programme forms government transformational drive to provide the teeming youth with the best of soft-skill training programme to make them dependent," she said.
Mrs. Kosi also encouraged the selected participants to utilize the government opportunity to learn various entrepreneurial skills to help impact society.
"This training has been designed to aid youth in alleviating poverty, utilize the opportunity created by the government to you by making the most out of it to transform your society in your own way" she added.