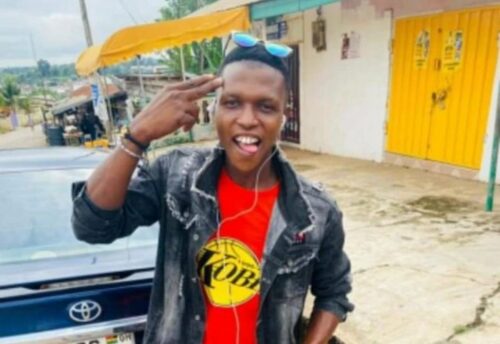 Jonathan aka Boys, a self-styled evangelist, was allegedly beaten to death at Nkawie Kuma in the Atwima Nwabiagya South Municipality of the Ashanti Region.
Rainbowradioonline.com gathered that the young man was assaulted for allegedly stealing.
He is said to have stolen a 32-inch flat-screen television.
According to new information, the young man was an excessive smoker, drinker, and pickpocket.
He later told residents that he had given his life to Christ and was an evangelist.
An eyewitness, King Solomon, told Nyankonton Mu Nsem on Rainbow Radio 87.5Fm that he was later seen drinking and smoking again.
He allegedly stole the television and attempted to sell it to someone who knew the owner.
He raised an alarm, attracting the attention of some individuals, who allegedly attacked and lynched him to death.
The police have begun an investigation, but no arrests have yet been made.
By: Rainbowradioonline.com/Ghana