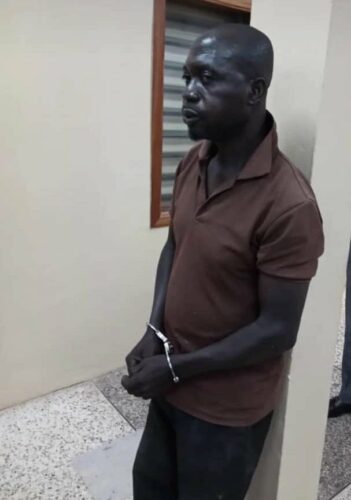 Mr. John Fofie, a 54-year- old man has been arrested in a joint Electricity Company of Ghana (ECG) and the Abuakwa Police exercise.
The suspect is said to be
supplying customers with unauthorized meters in the Abuakwa enclave of Atwima Nwabiagya South municipality of Ashanti region.
Mr. Kofi Danso, the Revenue Protection Manager at the ECG said at the press briefing that, the suspect took advantage of ECGs moratorium project that elapsed last December 2022 which allowed customers whose meters had not been captured or regularized into their system to seek assistance from the ECG to do so.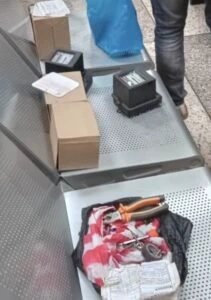 Some of the retrieved unauthorized meters
According to him, these unscrupulous people duplicated the ECG moratorium notice and installed fake meters indicating that, ECG has authorized them to do such exercise.
He disclosed that, a victim led staff of the ECG and the police to the suspect who issued a fake meter.
He said the police upon interrogating the suspect followed by a search in his house about eight fake meters were retrieved from under his bed.
Mr. Danso, announced that the suspect would be arraigned before the law court for prosection and that all his accomplices would be arrested to also face the law.
The Revenue Protection Manager entreated the general public not to fall on a third person when in need of a meter, but should rather walk to any ECG office.
He said there are abundant meters at the ECG offices.