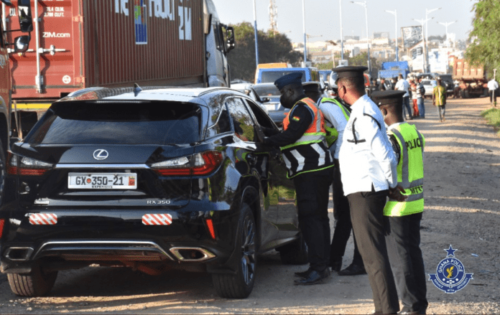 The Motor Transport and Traffic Directorate (MTTD) of the Ghana Police Service has hinted of introducing an automated system, to be known as Traffitech-GH, to enforce road traffic laws.
Traffitech-GH system, according to MTTD, uses camera and sensors that will automatically take picture or video of vehicles that flout road traffic laws such as over speeding and jumping of red light.
Director-General of MTTD COP Francis Ebenezer Doku, speaking at a maiden stakeholders meeting, indicated Traffitech-GH will deploy fixed, mobile/in-vehicles and radar gun devices to capture amongst others speeding and jumping red-light .
Pictures or videos recorded of road traffic offences, he said, will be automatically transmitted to their office for validation and issuance of a notification through SMS to vehicle owners for payment as penalty.
He expounded that expired road worthiness certificate, wrongful overtaking, non-use of seat belts, use of expired driving licence, driving uninsured vehicles, use of mobile phones while driving and abuse of siren are other traffic offences that will be enforced under Traffitech-GH.
COP Francis Doku reiterated that Traffitech-GH notification will indicate the location, date and time of the traffic offence too as well as the vehicle registration number, offence description and payment amount and deadline.
He was quick to add that payment of Traffitech-GH fine can be done through Mobile Money, online via www.Traffitech-GH.gov.gh or at the bank within 14 days from the date of issuance of the notification.
Defaulters within the stipulated time will pay an additional 1% penalty on the original Traffitech-GH fine for each day of default after the 14 days.
COP Francis Doku is optimistic Traffitech-GH will help improve the enforcement of road traffic laws and regulations.
He equally entreated the general public to embrace and comply with the new automated system to help reduce road crashes.