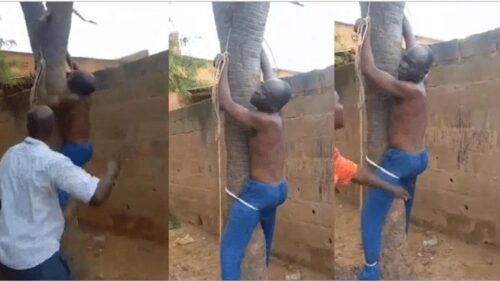 A family who had had enough of complaints from their daughter stormed her marital home to discipline her husband who has been abusing her on several occasions in a viral video that has just surfaced.
According to the details, the family had on several occasions warned the husband to desist from his act.
Same as organizing a family meeting between the husband and their daughter to come to an understanding, yet the abuse continues.
As per the video, the family stormed the marital home to discipline the husband for his inhumane act.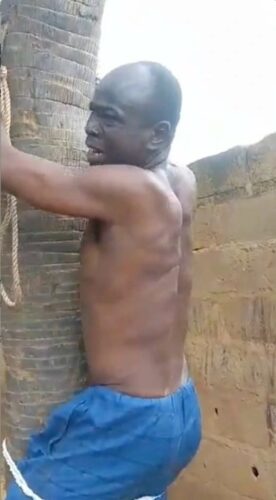 The brothers of the abused woman took matters into their own hands to lash the husband.