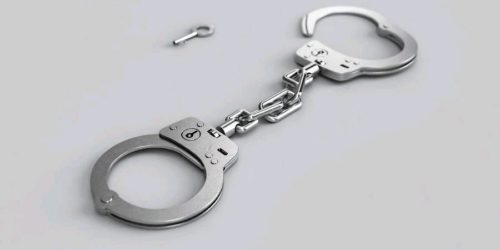 Two murder convicts serving life imprisonment have managed to escape from the Silchar Central Jail by digging a tunnel through the toilet of their cell. The incident occurred in the wee hours of Thursday, following which the police have launched a manhunt to nab the duo.
The inmates have been identified as Hifzur Rahman and Deep Nunia.
Rahman was one of the five accused in the 2011 slaying of Ahrar Ahmed (Naaz), a college student, in Karimganj district. All the five accused, including a woman, were convicted and awarded life imprisonment in 2013.
Rahman was in fact given a death sentence for the killing of Ahrar, which was later commuted to life imprisonment by the Gauhati High Court.
Ahrar's father was also killed by miscreants a few months later. Before going to jail, Rahman had also threatened the family members of Ahrar. Now that he has escaped from jail, the family members are scared about their safety and have approached the police.
Nunia, who also fled with Rahman, was convicted in a 2018 murder case. He had killed a suspected thief and kept the body in a septic tank. He had escaped from the court during trial, but his mother later handed him over to the police.
Both Rahman and Nunia were lodged in the same cell. Their escape has raised questions over the security set-up in the jail built in the pre-Independence era.
Cachar SP Numal Mahatta said, "We are investigating the matter. We have already alerted the security forces in nearby areas and hope that the duo will be nabbed soon."