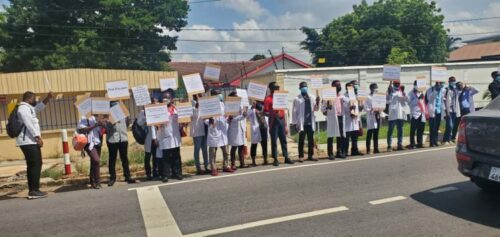 Physician assistants who graduated three years ago are demanding postings to various health institutions by the government.
According to the group, there have been delays in processes by the Ministry of Health to ensure that they are posted to health centres across the country.
On Tuesday, April 25, a group of unposted physician assistants picketed at the Ministry of Health premises to demand jobs.
Years after years, physician assistants who graduate from various health institutions have called on authorities to post them after school, but it seems their demands have always fallen on deaf ears.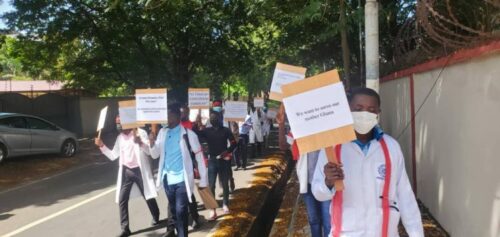 They have at times protested to further drum home their demands.
The jobless health professionals stage protest at the Ministry of Health to demand immediate employment.
The protests, they say, become necessary because all previous attempts to get the government to post them to health facilities have proven futile.
PRO for the Health Ministry, Isaac Offei Baah after receiving the professionals' petition indicated that the Ministry only recruits upon receiving financial clearance from the Ministry of Finance.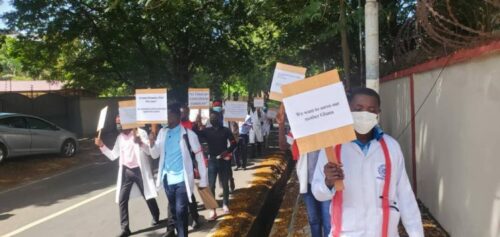 "The Ministry makes recruitment based on clearance that we receive from the Finance Ministry and so when we get the clearance, we will open the portal and then we will allow them to appeal."
"We understand the frustration they [the physician assistants] are showing now and we pray that going forward, as we dialogue, we will be able to make things easier," Mr. Offei Baah added