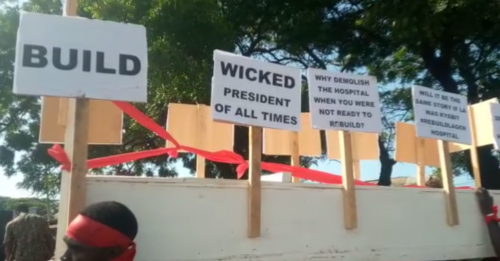 The La General Hospital which was demolished by the government to make way for the planned rehabilitation to improve healthcare delivery in the area has been abandoned for over 2 years.
The residents claim that access to immediate health care has been a major challenge for them due to the demolition of the facility.
Speaking to Citi News, a resident of the group said it is important that work on the stalled hospital is commenced immediately.
The Member of Parliament for La Dade-Kotopon Constituency, Rita Naa Odoley Sowah called out the Akufo-Addo administration for deceiving the people of La.
"I am very angry at the government, NPP, Nana Addo and his Health Minister. They demolished the La General Hospital and promised the people of La Dade Kotopon that they will reconstruct it in two years. As we speak, when you go there nothing has happened."
Meanwhile, the Presidential Advisor on Health, Dr. Nsiah Asare has disclosed that work on the demolished La General Hospital will soon begin.
Dr. Asare made the disclosure in an earlier interview on Eyewitness News on Wednesday, April 19, after residents of the La community and its environs demonstrated against the stalled project.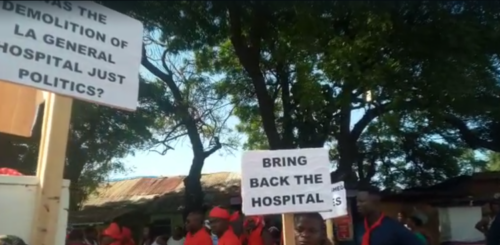 Addressing the residents' concerns in the interview, Dr Asare said the "government is working on it [the hospital] and so they should be very patient because very soon they will see some action at the La General Hospital."
Explaining the reasons for the delay of the project, the presidential advisor said: "There was supposed to be a facility to do the project, but it didn't go through hundred percent and so the president has charged the Ministry of Health, and the Office of the Chief of Staff to work on it and make sure that something happens as quickly as possible."