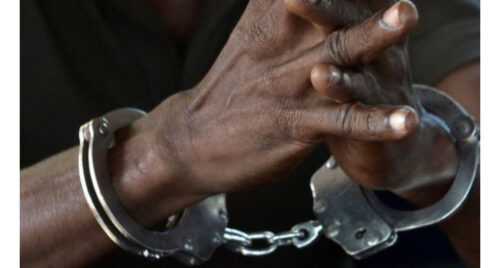 Personnel from the Underground Squad of the National Operations Unit of the Ghana Police Service and the Driver and Vehicle Licensing Authority (DVLA) have arrested a 40-year-old Philip Oteng Owusu Ansah for counterfeit driver's license and roadworthy certificates.
A press release issued by the DVLA indicated that the suspect alleged to have been involved in the production of counterfeit driver's licenses, roadworthy and other related services from his residence.
Upon conducting an immediate search of his residence, law enforcement officials found one Eminence Card printing machine, a hard drive, two pen drives and an Apple MacBook laptop.
Other items found also are an HP monitor, 155 blank cards, four sets of ribbons, three driver licenses, and specimens of holograms for both roadworthy certificates and driver's licenses stored on his pen drive.
Attached is the full press release