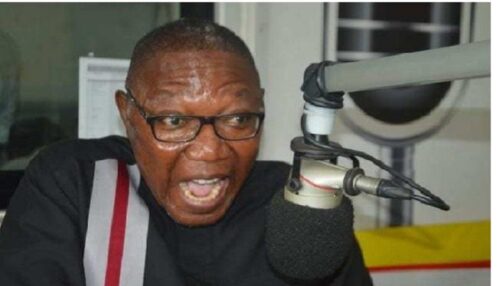 Builsa South Member of Parliament (MP), Dr Clementg Apaak, has called for a probe into former Minister for Environment, Science and Technology, Professor Kwabena Frimpong-Boateng's claims about the involvement in galamsey by some persons in government and the Jubilee House.
Taking to Twitter, the lawmaker reiterated galamsey was illegal and Ghanaians expect the requisite state agencies or institutions to show loyalty to Ghana by initiating investigations into the allegations.
"CSOs, organised labour, the clergy and all well-meaning Ghanaians must canvas for an investigation into these allegations that elements in the Presidency, government and NPP are engaged in galamsey, and consequently, the pollution of our rivers and destruction of our environment," Dr Apaak urged.
We DEMAND an investigation into allegations by Prof
Boateng, a former NPP Minister, then head of the anti-galamsey fight, that "People in the NPP, people in gov't and people at Jubilee House are engaged in galamsey"
The former Minister came under attacks with allegations leveled against him over the disappearance of some excavators and his involvement in illegal mining, which he vehemently denied.
Setting the records straight in a recent interview with GTV, Prof Frimpong-Boateng alleged that persons at the seat of government, Jubilee House and members of the New Patriotic Party (NPP) were involved in galamsey.