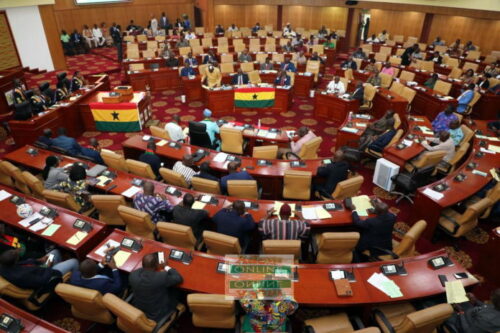 The National Pensions Act, 2008 (Act 766) is being modified by the proposed legislation in order to exclude the security services from the pension unification procedure envisioned under section 213 of Act 766.
The security agencies—the Police Service, the Immigration Service, the Prisons Service, the security and intelligence agencies, and the Ghana National Fire Service—will not get unification pensions if the measure is approved by the President.
This will open the door for the creation of a unique system to manage pensions in the security and intelligence industry.
On December 10, 2021, the Minister of Employment and Labor Affairs introduced the bill to Parliament and had it read for the first time. The Committee on Employment, Social Welfare, and State Enterprises was asked to consider it and report back.
The National Pensions Regulatory Authority (NPRA) board was mandated by subsection (2) of section 213 of Act 766 to ensure the unification of all pension schemes and the full operationalization of the three-tier pension scheme for all public sector employees, with the exception of the Ghana Armed Forces. This information was provided to the committee in a report.
The committee took note of the fact that a Joint Technical Committee on the Unification of Pensions was established by the Ministry of Employment and Labour Affairs to provide the technical tools needed for the unification procedure.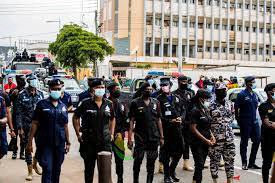 The committee, according to the report, noted that even though officers in the Ghana Armed Forces, Ghana Police Service, Immigration Service, National Fire Service, Prisons Service, and other security and intelligence agencies faced the same or comparable risks, they were included in the pension unification process and treated similarly to other public sector employees.
The committee was informed that attempts to combine pensions during the payment of lump-sum benefits to the first group of retirees from the security services under Tier 2 of the Three-Tier Pension Scheme in 2020 were complicated by significant problems with employee data verification, which caused the entire unification process to stall.
"The Employment Ministry recommended excluding the security agencies from the unification process to pave the way for the establishment of a separate regime to govern pensions in the security and intelligence sector," it said. "As a result of the challenges that emerged during the pension unification exercise and the unique nature of the security services in general," it added.