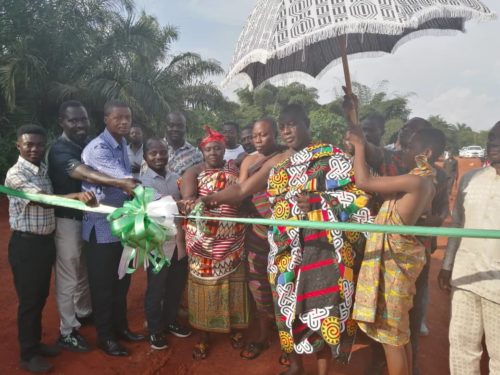 Kontomere Kwame Frimpong Ababio, the chief of Atwima Yabi in the Atwima Kwanwoma district of Ashanti Region has released over 400 acres of land to staff of the Komfo Anokye Teaching Hospital for accommodation and other developmental projects at Atwima Afrancho.
The beneficiaries are categories of staff at the KATH.
The kind benevolence by the traditional ruler was done in consultation with secretariat of the Asantehene, His Royal Majesty Osei TuTu II.
At a brief ceremony to hand over the land to the representatives of the beneficiaries recently, Kontomere Frimpong Ababio stated that he had full support from the Ashanti Monarch before releasing the land to staffs of KATH.
He was hopeful that the gesture from Asantehene and him would motivate the beneficiaries to stay in the country to help the citizenry.
He bemoaned the influx of nurses and doctors leaving the country for overseas in search of improved living conditions.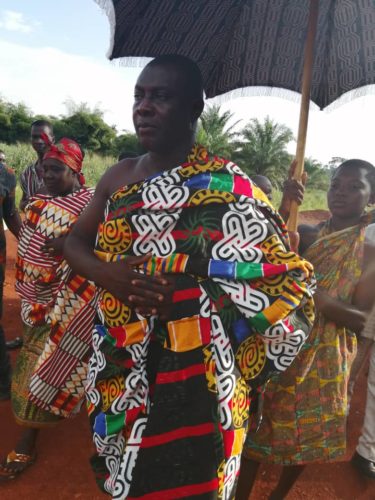 "Due to the economic hardship in the country, some nurses and doctors, including KATH staffs have been traveling abroad but these ones (beneficiaries)have decided to rather stay and serve the country, hence as a way of thanking them for their patriotism, Otumfuo Osei Tutu II has ordered me to release these plots of land to them to get a place to lie their heads," he noted.
Kontomere Kwame Frimpong Ababio pleaded with both individuals and organizations that are capable of helping, to extend support to them to motivate personnel of the health service.
" I appeal to benevolent societies to extend helping hands to these doctors and nurses because we do not know the outcome of our health services when these people also decide to leave the country, since not all of us can seek medical attention outside abroad. " he added.
Dr. Kwaku Nyame, a representative of the Komfo Anokye Doctors Association (KADA), thanked Asantehene and Atwima Yabihene for their wonderful deeds and asked for God's blessing and protection over their lives.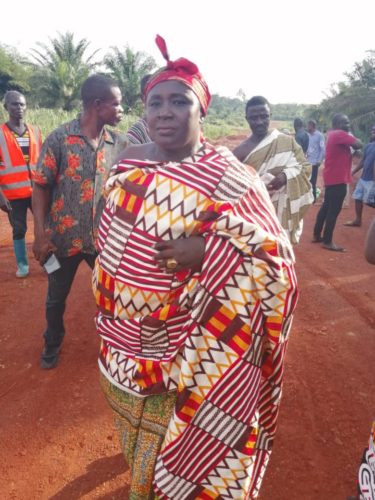 He disclosed that the lands would mainly be used to build places of rest of accommodation, adding that other initiatives such as schools, hotels, markets and others would be established on the vast land.
"Whatever we have done here today is a proof that the chief has blessed the land for us and we promise that he will in no time observe some ongoing developments here because many of us are in search for places to rest our heads," he said
He commended the chief for his commitment and readiness for releasing the lands to them.
"Upon meeting with the chief of Atwima Yabi for a short while, he showed commitment and answered us anytime we called on him. Even though electrical projects were not part of the negotiations, he is extending electricity to the catchment out of his good conscience.
Dr. Nyame disclosed that the catchment area when established would be known as the KATH Golden City.