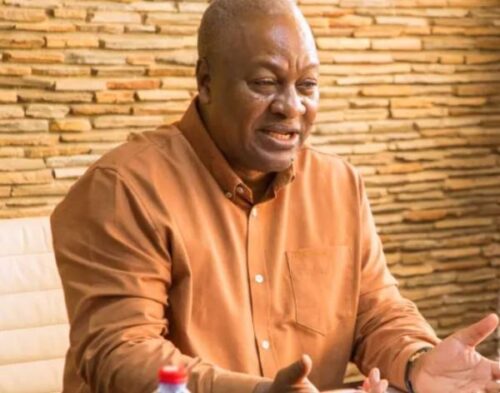 Former President John Dramani Mahama has disclosed that the National Democratic Congress will leave nothing to chance in seeking to return to power after the 2024 general elections.He told party faithful in the Tain and Banda constituency in the Bono East Region during his campaign tour for the party's flagbearership race that the NDC will prioritize the polling stations in seeking to secure their mandate after the vote.Mahama, who is seeking a fourth straight shot at the presidency, use two controversial phrases in Ghana's political phraseology to drive home the seriousness the NDC will deploy in 2024."I have no doubt that NDC will win the 2024 elections.
So, the vote will be a do or die affair and we will be matching them boot to boot at the polling station."When the time comes, we will take names of polling station agents and I plead that we need educated persons who can do at least arithmetic, so, that you can decipher what we really got and to ensure the biometric details match the number of papers in a ballots box."It is not about who is older in the party.
You can bring your wards who are educated to be trained for the purpose," he stressed.Mahama, who will come up against four other competitors said the NDC planned to have its own collated results by midnight of December 7."With that, when voting ends at 5 pm, we will be able to declare our victory by midnight.