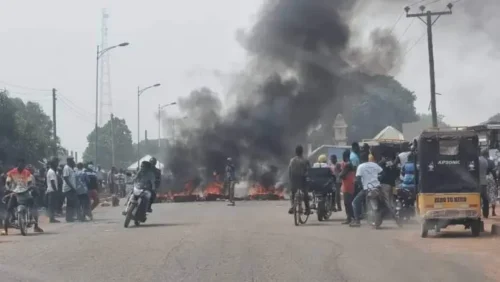 Tension is brewing in some parts of the North East Region as youth hit the streets to protest attempts by the military to arrest the newly enskinned Bawku Naaba by the Nayiri.
In the Nalerigu and Walewale communities, the youth burnt lorry tyres amidst chanting of war songs to drum home their anger.
Some New Patriotic Party (NPP) billboards were also destroyed by the youth.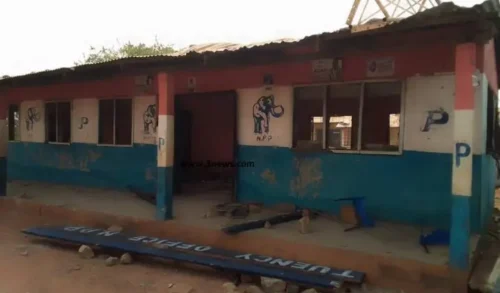 Sources within the youth groups indicate their disappointment in government and the military for the recent peaceful instability in Bawku and Nalerigu.
They have warned they will use every available means to protest any attempt to arrest the Nayiri and the rival Bawku chief.
The King of the Maprugu Traditional area, Naa Bohugu Mahami I, on Wednesday, February 15 reportedly enskinned Alhaji Seidu Abagre as the new chief for Bawku at the Nayiri Palace in Nalerigu.
But government declared the installation as null and void, ordering the arrest of the new chief.
Attempts by the military to effect the arrest Sunday evening was met with fierce resistance from the youth.
On Monday morning, the youth expressed their anger by hitting the streets.