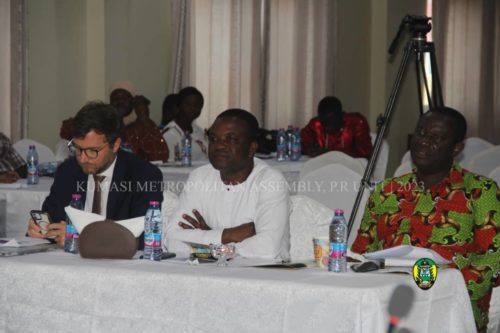 The Kumasi Metropolitan Assembly in partnership with World Bank, African Development Agency (AFD), INGEROP, Council for Scientific and Industrial Research (CSIR) and many others have strategize a Sustainable Urban Mobility Plan (SUMP) which aim to improve transportation system in the Metropolis and some neighbouring Municipals and Districts.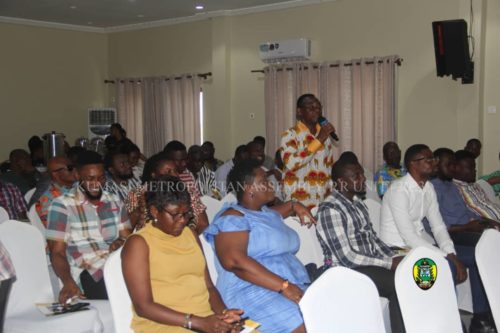 The Municipal Chief Executive Officer for Oforikrom, Hon. Abraham Kwame Antwi, who represented the Ashanti Regional Minister explained that the motive behind the Sustainable Urban Mobility Plan (SUMP) which started in 2021 is to reduce the stress and cost of transportation burden on citizen through limiting the number of vehicles in the system causing congestion in the Metropolis.
Hon. Kwame Antwi continue that with this SUMP which has been accepted by the Steering Committee will be use in the next twenty years to help improve KMA and it's adjourning Municipals and Districts such as Oforikrom, Ejisu, Kwadaso, Kwabre East and many others in their transporting system.
Dr. William Ackaah, Head of Transportation Engineering Division at Council for Scientific and Industrial Research of Building and Road Research Institute stressed that, the strategic plan seeks to reduce the traffic congestion and pollution in the Metropolis due to the increase in population.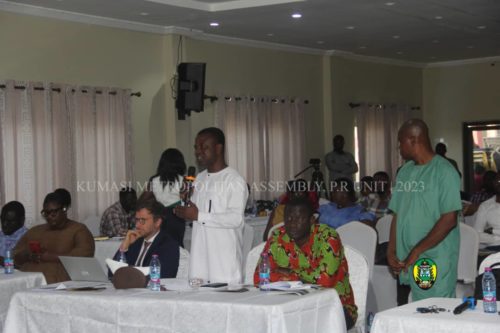 Dr. Ackaah emphasized that, traders on roadside and some drivers who also load on the road side contribute to the continuous congestion, urging the assemblies to put measures in place in dealing with such issues.
By Simon Opoku Afriyie OTEC FM