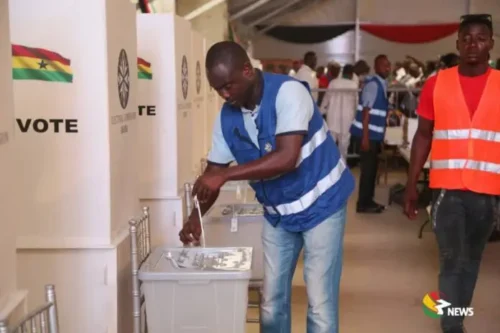 A Political Scientist, Dr Kwame Asah-Asante has said that Ghana has done well in terms of election organization since the Fourth Republic started in 1992.
He said vanquished have always resorted to the courts to settle electoral disputes, a mark of political maturity.
The courts on the other hand, he added, have also acted as the bastion of the law and give verdicts that serve as guides.
"in terms of elections, we have done so well. those who have never been happy with the results had the opportunity to go to court and nor resort to violence," he said on the Ghana Tonight show on TV3 regarding the 30-year Parliamentary democracy in Ghana.
On this matter, the Majority Leader Osei Kyei-Mensah-Bonsu called for an amendment to the 1992 Constitution of the Republic of Ghana.
Although the Constitution has served well, he said, there are aspects that are no more relevant to the current realities.
"The 1992 constitution has no doubt served some good in the last three decades, I must, however, admit that some assumptions underpinning some reformations no longer hold or are not supported by current social-political realities," the Minister for Parliamentray Affairs said while speaking at a ceremony to mark 30 years of Parliamentary Democracy in Ghana.
He added "This underlines the calls by various stakeholders for the review of the 1992 Constitution. It is time to re-engineer our constitutional architecture to conform to today's realities.
"We need a constitutional order that frowns on a winner-takes-all syndrome and promotes collaboration, collectiveness and consensus building," he said on Wednesday.
"We need a constitutional order that would mitigate the winner takes all attitude and prevent the do-or-die combat associated with our elections. We need a new constitutional order that would prevent the constant increase in the number of seats in Parliament."
The Suame lawmaker stressed that "We need a new constitutional order that would put a cap in the number of ministers of state. We need a new constitutional order that would ensure that the Speaker of Parliament is a serving member of Parliament."
The 1992 constitution, as the supreme law of the land, provides for the sharing of powers among a president, a parliament, a cabinet, a Council of State, and an independent judiciary.
Through its system of checks and balances, it avoids bestowing preponderant power on any specific branch of government.
By Laud Nartey|3news.com|Ghana