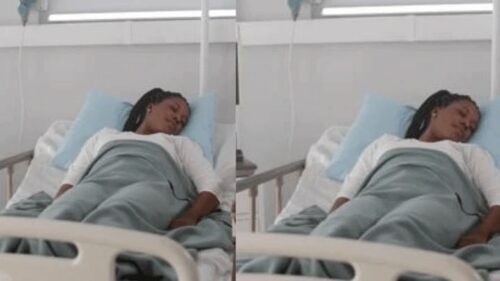 The tragic story of a woman who died while undergoing an abortion to please her husband has sparked outrage and sadness around the world.
According to reports, the woman was pressured by her husband to terminate her pregnancy because he did not want another girl child.
The incident occurred in India, where gender discrimination remains a prevalent issue. Sons are often preferred over daughters, and many families resort to illegal sex-selective abortions to ensure that they have a male child.
This heartbreaking incident highlights the dangers of gender discrimination and the harmful effects it can have on women's lives. Women should have the right to choose whether or not to have children, and they should not be forced into making decisions that put their health and well-being at risk.
This man asked his wife to go for an abortion, saying he is sure she's carrying another baby girl. The wife died on Tuesday after the abortion.
Abortion is a sensitive and controversial issue, and it is essential to acknowledge the complex factors that can influence a woman's decision to terminate a pregnancy. In this case, the woman's husband's preference for a male child was a significant factor that contributed to her decision to undergo an abortion.
It is vital to recognize that gender discrimination is a widespread problem that affects many aspects of women's lives, including their access to healthcare, education, and employment opportunities.
Women face numerous barriers and challenges due to their gender, and it is essential to address these issues and work towards achieving gender equality.
In this particular case, the woman's tragic death should serve as a wake-up call to society and policymakers to take action against gender discrimination and to ensure that women have the right to make their own decisions about their bodies and their lives.
Woman Dies During Abortion to Please Husband's Desire for a Son
It is also crucial to provide education and support to families and communities to help them understand the harmful effects of gender discrimination and to promote gender equality.
We must work together to create a society where women are valued and respected, and their rights are protected.