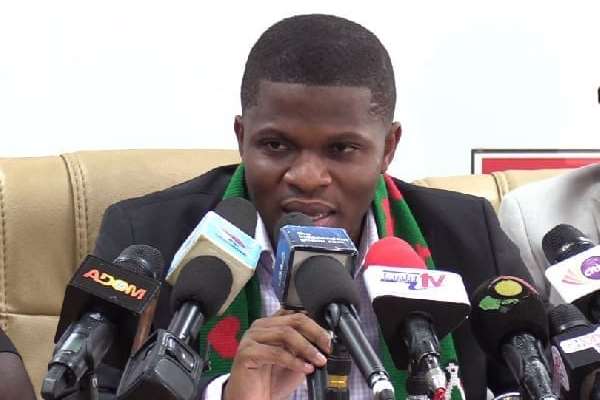 LISTEN 2 HOURS AGO
The main opposition National Democratic Congress(NDC) has said over 10,000 pink sheets audited did not have verification stamps neither did they have entries of persons biometrically verified to vote.
This, according to the NDC was seen in about 40% of all polling stations in Ghana.
Addressing a Press conference in Accra, the National Communications Officer of the NDC, Sammy Gyamfi said the NDC realised the defect in the run-up to the elections, and drew the attention of the EC but to no avail.
He noted that there were no spaces on the pink sheets where the Presiding officers could make biometric records of voters.
"As you can see, there is nothing on this pink sheet that gives the presiding officer any space to record that figure. So NDC saw this and drew the attention of the EC to it that this is a recipe for disaster- that if you allow a lot of people to vote without verification, and if you are voting without verification you can vote multiple times, if you're voting without verification, you can vote with somebody's identity. There can be impersonation, there can be multiple voting, there can be other cases of over-voting. And so this particular provision is critical, and so kindly withdraw your pink sheets and print new ones.
"They apologised and assured all political parties they were going to rectify this anomally. But Ladies and gentlemen, they didn't do it. And so on our blind side they sent the defective pink sheets to all 38,000 and over polling stations without any space for presiding officers to record the numbers biometrically verified to vote.
"So what did they do? The incompetent Jean Mensa led Electoral commission will always have a lazy approach doing things. They designed a stamp- so instead of printing the thing on the paper, they said okay, we'll stamp the surface of the pink sheets and then the officer can write with ink those verified.
"Through our audit we've found that the over 38,000 polling stations in the country, more than 10,000 pink sheets don't have any stamp on their faces and they don't have entries of persons biometrically verified to vote.
"…Infact in Ashanti region its worst. For example in Offinso North, there is no single polling station in Offinso North where if you take a pink sheet you'll see that even one person went through biometric registration, there is no single record."
—kasapafm