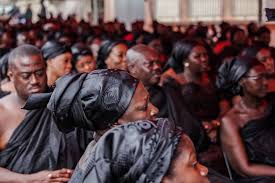 One person was killed and three others seriously wounded at Gyankobaa, in the Atwima Nwabiagya South Municipality of the Ashanti Region, when a mourner fired a gun during a funeral.
The mourner, only known as Anokye, fired a gun at the funeral of a cabbie, Emmanuel Banahene, killing another mourner, only called Bio.
Anokye, was said to be in the company of mourners carrying the coffin of Banahene.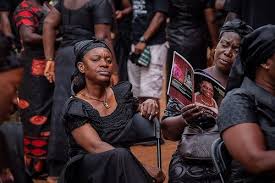 Anokye allegedly abandoned the coffin, rushed home and loaded a single-barreled gun.
James Owusu, a mourner, told the Ghanaian Times that Bio, was among mourners carrying the coffin, and when Anokye fired the gun, the bullet hit the head of Bio, who died on the spot.
Owusu said the mourners had carried the coffin to Toase and were returning to Gyankobaa, when the incident occurred.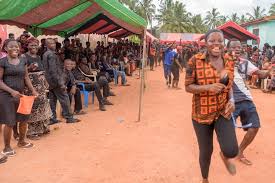 Police Superintendent Badu Poku, Nkawie Divisional Police Commander, had visited the town with a team to assess the situation.
He appealed to the people to as­sist the police in investigation and to arrest Anokye, who had fled.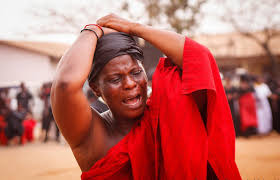 Two of the three victims, were receiving treatment at the Nkaw­ie-Toase Government Hospital, and the other, who was serious wounded, has been rushed to the Komfo Anokye Teaching Hospital.
FROM KINGSLEY E. HOPE,KUMASI