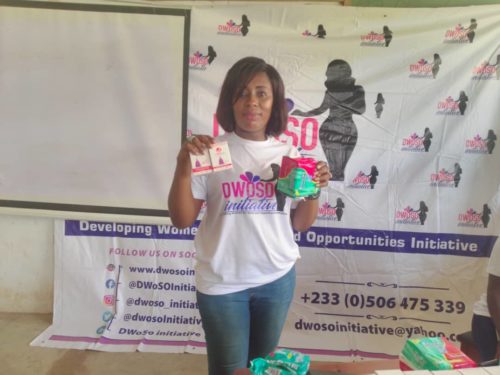 In honour of World Hygiene Month, the Non-governmental organization called Developing Woman for Skills and Opportunities Initiative (DWOSO) embarked on a noble mission to promote hygiene among young girls, in informative sessions about menstrual hygiene and it's importance in maintaining good health.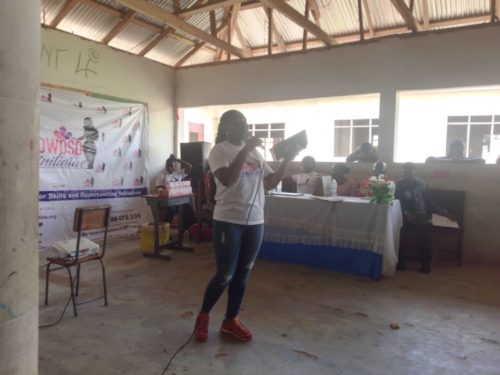 The Gender Desk Officer, also Assistant Director Sekyere East District Mrs Beatrice Antwiwaa who's a communities outreach lead for DWOSO NGO emphasized that promoting hygiene among girls is a fundamental step towards gender equality and ensuring that every girls has access to quality education.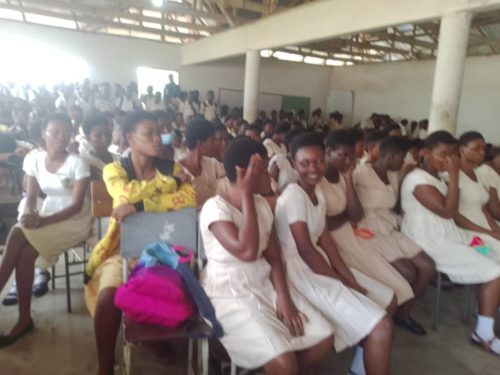 Mrs Beatrice Antwiwaa said the challenges faced by many girls in accessing hygienic sanitary products and aimed to alleviate this burden, she highlighted the significance of proper hygiene practice during menstruation, and distribution of sanitary pads and menstrual cup worth GH 35,000 cedis to the students of Effiduasi Senior High Technical School (ESTS).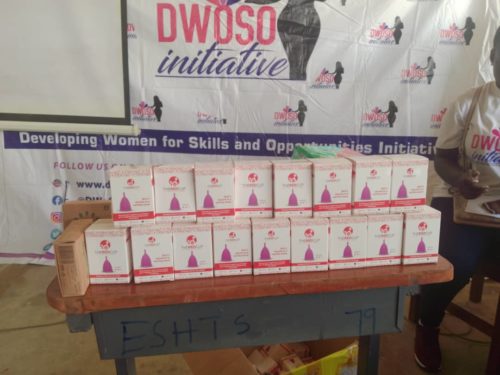 Mrs Beatrice Antwiwaa continues to inspire and create awareness about menstrual hygiene, he efforts serve as a testament to the importance of fostering a healthy and empowered generation of young woman.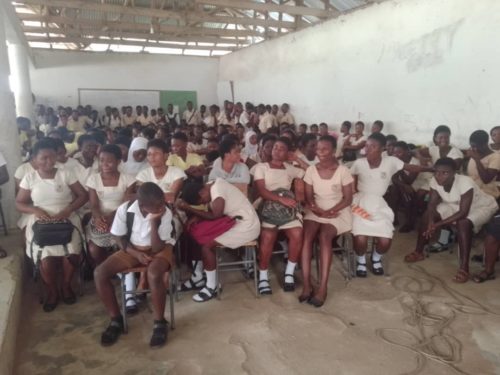 The students show appreciation to DWOSO NGO and reveal that the provision of sanitary pads and menstrual cup will undoubtedly make a significant difference in our lives and it will comfort and allowing us to attend school with confidence.