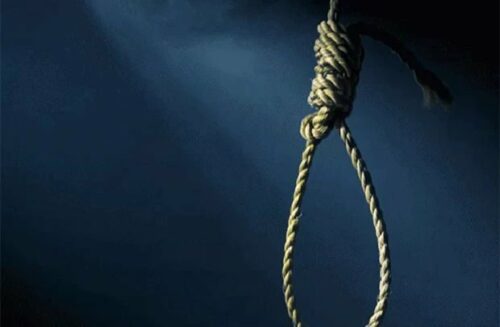 A woman known as Maame Afia, who sold kenkey in Bogoso, a town in the Prestea Huni Valley Municipality, has died by suicide through hanging, according to reports.
The husband of the deceased, Kofi, said that a Pragya rider had informed him that Maame Afia had expressed a desire to visit her mother on Saturday morning.
Kofi had advised her to wait until the following day, as he would be able to provide her with some money to ensure her safe journey. However, when he returned home at around 4 PM, he found that the door to the room was locked.
Despite his efforts to get her to open it, he was unable to do so, and it was only later in the evening when some boys came to force the door open that they discovered Maame Afia's body lying on the floor.
Her heavy body had caused the rope she used to hang herself to tear, resulting in her falling to the floor and sustaining injuries to her face. The incident was shocking to the community, as Maame Afia was known to be a quiet and reserved individual who went about her business of preparing and selling kenkey without causing trouble.
Her two children were outside playing when she took her life. The Bogoso District Police Command has launched an investigation into the incident, and the body has been deposited at the morgue in Bawdie.