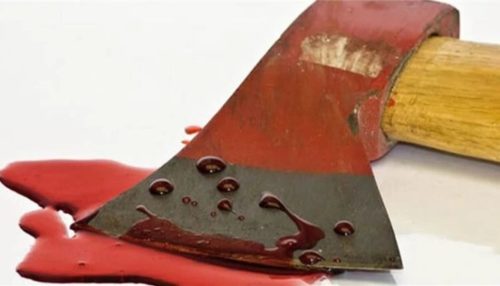 A 32-year-old man identified as Kwame Andam has allegedly butchered his wife, Elizabeth Danquah, to death after a quarrel ensued between them at Awoyie in the Mpohor District of the Western Region.
The suspect, who is currently in the grips of the Manso police in the area, was said to have murdered his 28-year old wife after the deceased allegedly threatened to divorce him.
According to sources, the suspect, for some time now, has been subjecting his wife to severe beatings, particularly, when he gets drunk.
"When the deceased's mother managed to convince her daughter to separate herself from the husband, the suspect got drunk one day and went to confront the wife's mother at her residence", a source noted.
Speaking to DAILY GUIDE in an interview, the Assembly member for Ango Electoral Area, John Donkor, mentioned that the unfortunate incident happened at Awoyie, a farming community in his electoral area at about 7am on Monday August 14, 2023.
He said information he gathered indicated that for some time now the suspect and the deceased had been quarreling, probably as a result of the excessive intake of alcohol by the husband which usually ended in fights.
"I gathered that the woman's mother advised her to leave the husband for fear of being maimed by the suspect," he said.
"So the lady had left the husband's house and was staying at a different place far away from where the husband was staying at Awoyie," the assembly man narrated.
He, however, indicated that on that fateful Monday morning, the wife decided to visit the husband with whom she has a son and even helped the suspect in his charcoal production business.
He said a neighbor later heard the two fighting again with the wife shouting for help. "The principal witness who is the neighbor of the suspect then saw the wife come out from their room with cutlass wounds".
"When the lady came out, the suspect still chased her with the sharp cutlass into a nearby bush and butchered her to death and tried to escape," the assembly man revealed.
He pointed out that immediately the sad news reached him and other opinion leaders in the area, they launched a search party to find the suspect.
"Kwame Andam was subsequently arrested by the search party and was handed over to the police while the body was deposited at a hospital's morgue," he disclosed.