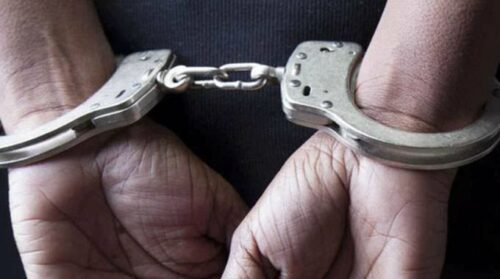 The Circuit Court in Hohoe has sentenced a self-acclaimed electrician, to three years imprisonment with hard labour, for stealing a tricycle valued GH¢15,000.
Richard Kromponi, 29, pleaded guilty with an explanation, but his explanation could not exonerate him of the crime.
He was charged with conspiracy to commit crime and stealing while his accomplice, Eric, is at large.
Chief Inspector Charles Aziati, prosecuting, told the court presided over by Mr Michael Johnson Abbey that the complainant was a scrap dealer and a resident of Konda, a suburb of Kpando, whilst the convict, who claimed to be an electrician, was a resident of Ve Hoeme.
The prosecution said the complainant owned a Sonlink branded tricycle with registration number M-21-VR 904, which he parked by the side of his house whenever he was going to bed.
Chief Insp Aziati said on April 16, this year, the complainant parked the tricycle at same place, and went to bed, but woke up the following morning and realised that the tricycle had been stolen.
The court heard that the Volta North Regional Police Patrol team, led by Sergeant David Aryeh, went on duty at Vuita, a town located on the main Hohoe-Ho Road.
Chief Insp Aziati said the team saw two occupants on a tricycle, about to join the road at Vuita, from Leklebi direction.
The prosecution said the team stopped the tricycle, which was being driven by the convict, with his accomplice, Eric, now at large, standing on the bucket of the tricycle.
Chief Insp Aziati said when the police stopped the two and asked them why they were riding the tricycle on that stretch of the road at that time, the court heard that the two attempted to bribe the patrol team with GH¢10.00.
Chief Insp Aziati said the team realised that the two were using fictitious ignition key to ride the tricycle.
He said while the police were interrogating the convict and his accomplice, they (two) took to their heels.
Chief Insp Aziati said the police chased the two and arrested while his accomplice fled.
Chief Insp Aziati said the convict was brought to the Police Headquarters, Hohoe for investigations, other police stations within the regional catchment were alerted about the case.
The court heard that the complainant, who went to Kpando Police station to lodge a complaint of the theft of his tricycle, was directed to Hohoe Police station.
Chief Insp Aziati said the complainant identified the tricycle as his.
Source : GNA