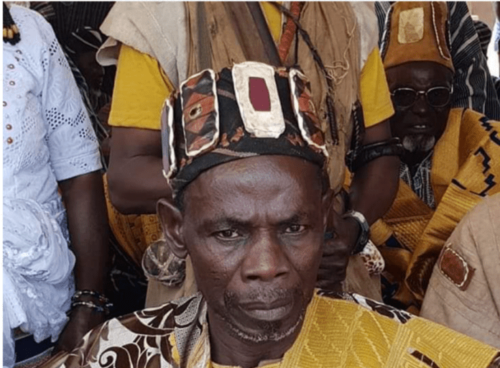 The Kingmakers of the Yagbon Skin of the Gonja Kingdom headed by the Sonyowura Kanyiti I, have settled on Tulwewura Soale Mbema Amonebafe Borenyi as the next king of the Yagbon Skin.
An announcement was made by Sonyowura Kanyiti at the Jakpa Palace after a closed-door meeting by the kingmakers.
The Yagbonwura-elect was enskinned as Tuluwewura on 21st April 2020.
Tulwewura Soale Mbema succeeds late Yagbonwura Tuntumba Boresa I who died at the Jakpa palace on Sunday, February, 5.
He is expected to perform the twelve-day funeral of his predecessor before he will be enskinned.
The selection of Tulwewura Soale Mbema as the next Yagbonwura is in line with Customary and traditional laws that have been preserved by the Gonja Kingdom since their arrival in modern-day Ghana in 1675.
The selection of a successor to a deceased Yagbonwura is done a day after the performance of the seventh-day funeral rites of the late Yagbonwura in the morning at the Yagbonwura's Palace.
"At the meeting, the Sonyowura shall nominate a new occupant to the Yagbon Skin and present him to the other Kingmakers for their comments and approval"
After the selection, the Sonyowura makes known to all Paramount Chiefs of the five gates as well as the entire Gonja Kingdom their choice for succession to the Yagbon throne.
The Yagbonwura-elect performs the twelfth (12th) day funeral rites of a late Yagbonwura and then chooses a day suitable to him for his enskinment.
The Tuluwe gate headed by the Paramount Chief of Tuluwe is one of five gates that ascends the Yagbon skin.
The Tuluwera will end the cycle of five gates that ascends the Gonja skin after which the first gate Wasipe (Daboya) begins another cycle to be followed by Bole, Kpembe then Kusawgu.