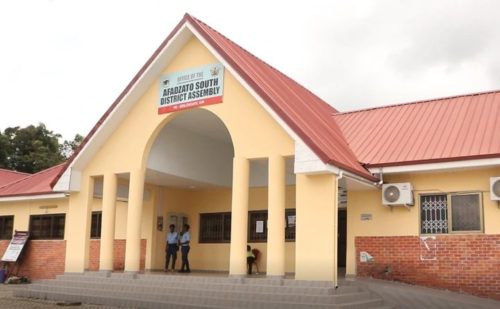 The Volta Regional Minister Dr Achibald Yao Letsa, over the weekend inspected some assembly office complexes in the region to ascertain the progress of work and also interact with the staff of the various assemblies.
Work is nearing completion on two Municipal Assembly complexes in the Ho and Kpando Municipalities in the Volta Region.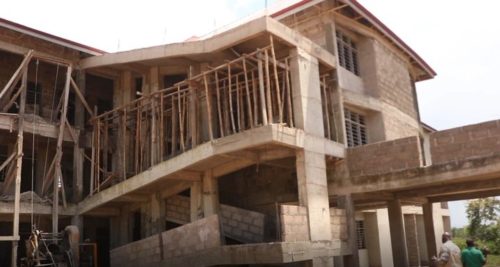 The two projects, initiated by the Ministry of Local Government and Rural Development, will replace the existing Municipal Assembly structures which are no longer fit for purpose.
The projects include a three-story office complex at the Ho municipal assembly, another at the Kpando assembly, and the renovation and expansion of the office complex at Afadzato South District.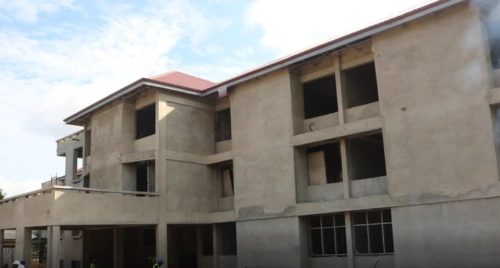 The consultant for the various assembly projects, Ing. Eugene Ankamah said the structural works of the projects are 100 per cent complete, architecture works are also 80 per cent complete with other finishing works to be done.
He added that the projects will be ready by November this year.
The Volta Regional Minister said the government is committed to making sure that all projects started are completed on time for use.
Dr Letsa urged the contractors to finish the work on schedule.
Each of the two new complexes cost GHS7.2 million. They have 48 office spaces, a conference room and other auxiliary facilities. They are also designed to be disability-friendly.
At the Ho site, the project is about 70 per cent complete. The site engineer, Elisha Acheampong Tawia of Construction Ambassador Limited, assured that the remaining 30 per cent of interior and external works will be completed before the end of the year.
The current Kpando Municipal Assembly building which was built in 1955 is in a very bad shape and fast deteriorating. Its assembly hall has leaking roofs making it difficult for the workers during the rainy season.
Meanwhile, work on the new project is approximately 80 per cent complete and will help solve the many infrastructure problems in the Kpando assembly and the other two assemblies.
An engineer of the consultancy company Fedems, Ing. Eugene Ankamah said that although the project was scheduled to be completed this month, the contractors have been given another month to complete it.
The ongoing project for the Afadzato South Assembly is also currently progressing steadily and will hopefully be completed before the end of the year.