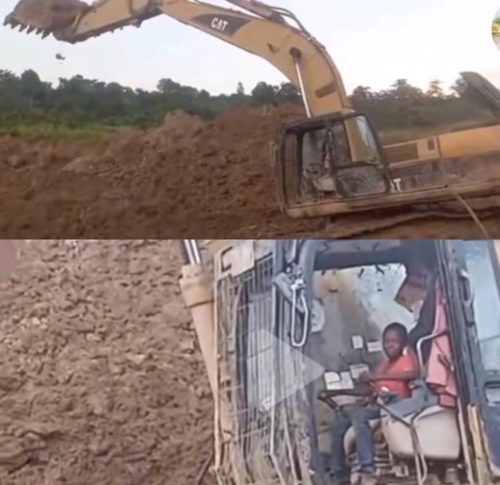 A video that's spreading widely online features a 10-year-old boy confidently operating an excavator. This has triggered strong responses from people on the internet.
In the video, which was spotted by browngh.com, the young boy is shown skillfully handling the controls of the excavator. He's using the machine to pick up sand and throw it to a different part of the land.
A voice in the background shared some information. The voice said that the boy gets paid GH¢ 4,500 as his salary, which is a form of money. Additionally, he receives GH¢ 500 every day for spending. The person speaking in the video also expressed a perspective that learning a skill is more valuable than going to school. They pointed out that the young boy is making more money than even people who hold university degrees.
Some people are praising the boy for acquiring such a challenging skill at his young age, seeing it as an admirable achievement. However, there are others who are criticizing whoever allowed an underage person to operate an excavator, expressing concerns about safety and responsibility.