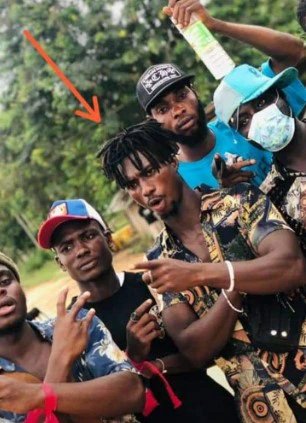 gun to be fired as it was being filmed amidst chants of invincibility against any gunshots even from Ak47 rifles.
After being held by another who instructed for the gun to be fired, the deceased, Amoh Kwadwo aka Mallam, slumped dead instantly after a shot was fired by Emmanuel Quayco, resulting in the rest taking to their heels with some shouting Jesus and asking for the victim to be rushed to the hospital.
In a telephone interview with Empire News' Kwame Malcolm, the District Chief Executive of Mpohor, Hon Ignatius Assah Mensah confirmed the incident saying he wonders what is driving the decadence of the youth nowadays.
"…as an indigene, I was born and bred in Ayiem where the incident took place. Just like the late Stephen Kraikue a renowned industrialist as well as another person who is now working in Barbados. We were all brought up in that same community so I keep wondering what may be amiss in the upbringing of the youth nowadays as we cannot attribute it to the village setting because like I said we all were raised there.
"The urge for the youth nowadays to cut corners in life at all cost is resulting in such dastardly acts. Now you go for juju for gunshot and after it is shot, and someone dies you are now shouting Jesus;" he stated.
He indicated that the Police have arrested the one who shot the rifle, Kwadwo Amoh, but the protagonist who was instructing them and held the hand of the deceased to be shot, has however bolted with the said rifle and is on the run.
He confirmed that some of the names are familiar, as he knows their parents and will personally go to the town and get a firsthand report of the incident when he returns from his travel to Accra by close of day today.
Mpohor, has been in the news for bad reasons recently, as less than a month ago, a 32-year-old man identified as Kwame Andam allegedly butchered his wife, Elizabeth Danquah, to death after a quarrel ensued between them at Awoyie in the Mpohor District of the Western Region.