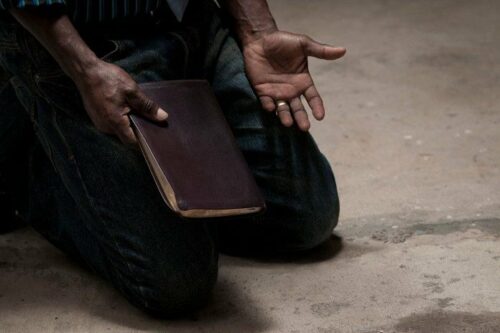 A pastor, Dr. Owen Abraham, has allegedly absconded with 52 phones, money and other valuables of worshippers that attended a crusade he organised at Aponrin in Agbowo area of Ibadan, Oyo State.
The man of God claimed he was led to come to Ibadan from The Gambia for the crusade.
Abraham, on the last day of the three-day crusade, claimed that the Holy Spirit directed him to tell people to hand in their phones and valuables, only to later abscond with them.
The victims said Abraham, who lured them into three days fasting and prayer, was nowhere to be found on the last day of the crusade and all efforts to reach him proved futile.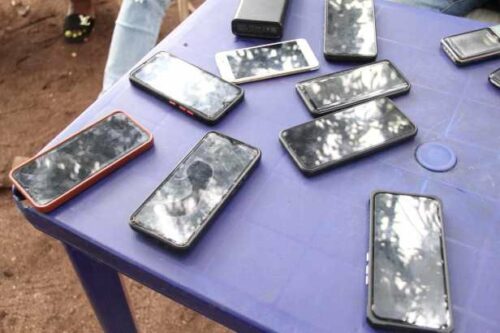 A victim, Mrs Grace Akintola, who spoke with Vanguard, said many widows went for the crusade because the said pastor promised to give each person a bag of rice and money.
She noted that, the pastor also promised to give students scholarships.
Mrs Akintola, a widow, while recounting her ordeal said: "The pastor approached an Igbo lady in our area to assist him to gather widows and students, saying he wanted to help us. Someone in my area invited me for the crusade. He wore pastor regalia. He said he will buy a house and furnish it for one of us".
"He promised some people who attended the crusade money; even politicians cannot give out such amounts he promised. On the last day of the crusade, he sold a bottle of water for us at the rate of N4,800. He said perfume is inside the bottle water. Many people paid for the water" she bemoaned.
Another victim, a student of University of Ibadan (UI) who pleaded anonymity, said the pastor ordered them to fast for three days.
The student noted that, the evangelist collected their phones to enable them focus on the prayers.
"He said no phone should ring, that was why he collected all the phones. In fact, a lady stood up and wanted to take photos of him but he seized the phone from her.
"On the last day of the crusade, he said he wanted to go and rest at the hotel where he lodged. He later said he wanted to go and eat at UI; we don't know how he escaped with our belongings.
"As a man of God, we respected him a lot, we didn't know that he wanted to use the name of God to dupe us," the student-victim added.
Meanwhile, Abraham has been declared wanted by people in the area, as posters bearing his name and pictures have been circulated in the area to track him down.