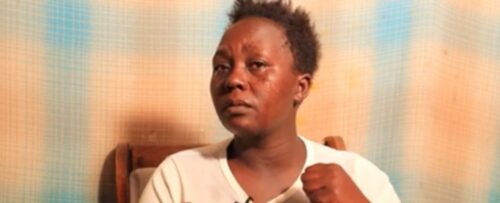 Mary Njeri from Kiambu county revealed how her pastor tricked her to attend a job interview but all he wanted was to sleep with her. When she informed him that she was pregnant, he asked her to terminate the pregnancy.
She was born and brought up in Kiambu. Her mother died when she was still young. Her grandmother took her in after completing her primary education, she didn't have money to take her to the secondary school of her choice.
She got a scholarship in a school where orphans and street children were learning. The senior students who had completed their secondary level used to go and preach for them.
She loved to serve God and became friends with the pastors. One year after completing her secondary education one of the pastors called her and asked her to go to his place to take her to a job interview.
She trusted the pastor and never thought he could harm her. When She arrived the pastor slept with her since it was her first time, she felt ashamed and didn't share it with anyone whatever happened.
A few months later she realized she was pregnant and after informing the pastor about it, he asked her to terminate the pregnancy claiming that he was not ready to be a father.
She kept the pregnancy and delivered a baby boy. She has urged people to be cautious of the men of clothes who hide in the church but they are immoral.