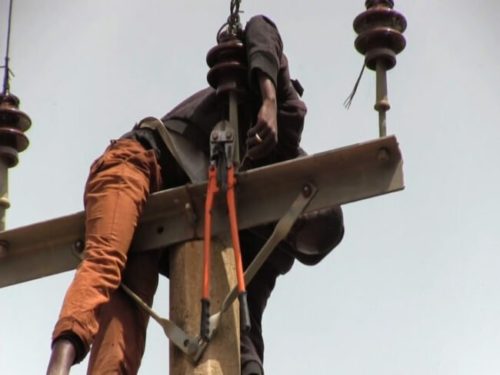 Residents of Amawbia community in Awka South local government area of Anambra woke up Monday morning to discover a man had been electrocuted to death at a transformer in the area.
Nigerian Tribune gathered that the yet-to-be-identified man had come with his gang members to vandalize electrical wire installations at a transformer in front of a hotel in Amawbia.
The gang members had capitalised on the five days power outage that rocked major cities in Anambra recently.
But luck ran out for one of them who was disconnecting the wires when the Enugu Electrical Distribution Center (EEDC) restored power at about 12 midnight and the man was electrocuted.
It was also gathered that the gang members noticing that their colleague had been electrocuted took off with the wires they had already vandalised abandoning him.
Though the Police Public Relations Officer DSP Tochukwu Ikenga is yet to confirm the report, men of the Anambra Police Command were seen at the sense of the incident but nobody could identify the deceased.