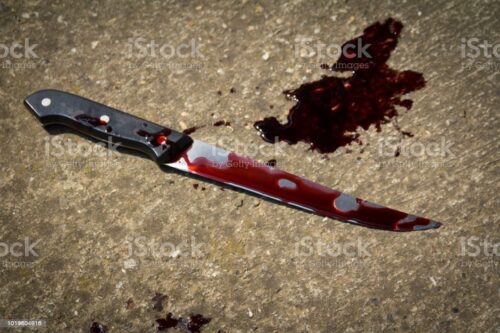 A 43-year-old ex-convict, Kojo Asiedu, has died after he was allegedly stabbed multiple times over a mobile phone argument in Sekondi.
The suspect, only identified as Malor and lives in the same area with the deceased, is said to have committed the crime out of anger.
A relative of the deceased, Emmanuel Arthur, who narrated the incident to , the host of Connect FM's Omanbapa morning show, indicated that a girlfriend of the suspect borrowed his late brother's mobile phone to make a call and that caused some misunderstanding.
"The information I have is that my brother gave out his phone to a lady who is the girlfriend of the suspect to make a call.
After making the call, she handed over the phone to my brother and he left but along the way, he dropped the phone.
"But since he was a little drunk and forgot where exactly he left the phone and went back to the lady.
The lady then claimed she gave the phone back to him and that caused the argument.
His boyfriend came with a knife and stabbed my brother multiple times," he indicated.
He adds that his brother was quickly rushed to the Effia-Nkwanta Regional Hospital for treatment but could not survive the pain and died later.
"We have deposited his body at the Funkoe mortuary and reported the case to the Police for investigations but the suspect is currently at large.
We have been looking for him since but he is nowhere to be found," he added.
Some residents in the area have, however, indicated that the two were fighting over the lady and that caused the untimely death.