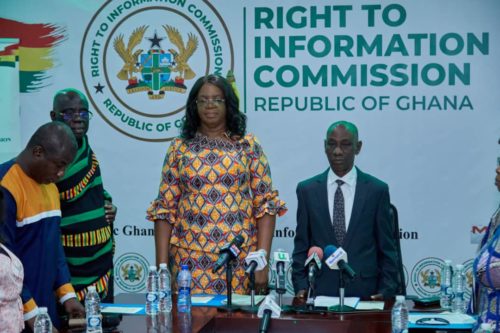 The Right to Information Commission (RTIC) launched its 'Right to Information (RTI) Week' celebrations targeted at increasing awareness on the RTI law on the theme" The importance of the online space for access to information".
The RTI ACT 2019 (989) was passed by parliament and assented to by President Nana Addo Dankwa Akufo-Addo on May 21, 2019.
It guarantees the general public access to information from public institutions and relevant private bodies to promote a culture of accountability and transparency.
Outlining activities lined up for the celebrations, Deputy Board chairperson of RTI Commission Mrs Elizabeth Asare said various public and media engagements would be held to further create awareness about activities on this year's celebration.
According to her, the objective of the RTI month is to sustain the awareness creation that the commission has embarked upon and improve the deliberative platforms provided for the implementation of the law to be the best practices that has helped some pioneers of the RTI law to be successful in their jurisdiction.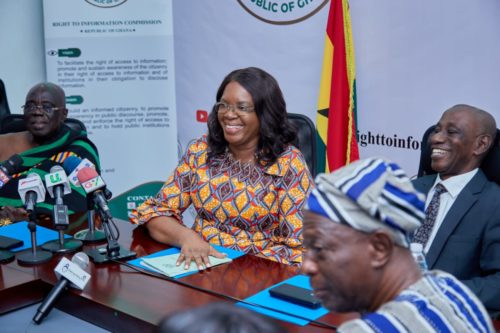 The month of September is set aside to organize various activities by the commission and commemorate the international day for universal access to information declared on 28th September by united nations education , scientific and cultural organization UNESCO on 17th November 2015.
This will be third event for Ghana since the inception of Act 989. The RTI Month celebration has been set in motion with radio and television interviews as well as a religious, church and mosque, sensitization drive to educate and enlighten the public on the right to information law.
Nana Kwame Duah, Member of the Governing Board of the Right to Information Commission, entreated Ghanaians to come to the Commission for clarity with regards to seeking information from any government agency.
According to him, some information are exempted from Act 989 of the 1992 constitution which granted everyone the right to seek,receive and impact information.
He added that it is the duty of every Ghana who has been denied any public institution about information to come to the Commission and find out whether the exact information is exempted.
STORY by Charles Mensah Nyamedi