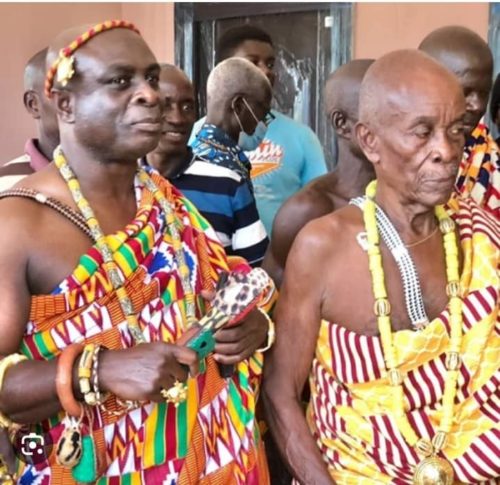 The acting president and members of the Aowin Traditional Council officially wish to inform the general public to disregard the gross deception purporting to initiate the swearing in of one Beyeeman Tano Kwaw Benbuin III as the President of the above stated Council at Sefwi Wiawso Regional House of Chiefs.
The reason is that, there is a current injunction application served on Him. The Regional House and the National house of chiefs kumasi preventing him from being swearing in as the President of the Council.
His lawyer has also officially appeared and responded to the motion for the injunction, proving his readiness to contest for justice.
With the above reason being given, it is therefore not possible knowing certainly that there is pending injunction application of which no leadership would wished to breach this legal principle to pave way for contempt of court in this matter.
We therefore entreat the public to stay away from such propaganda until the case is finally decided by the court.
PEACE BE TO AOWIN.
BY
Nana Kojo Sikantia II, the Acting President of the Aowin Traditional Council